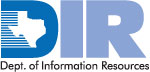 Welcome to COOLSOFT page for Comprehensive Web Development and Managed Services (CWDMS) contract with Department of Information Resources, State of Texas. If you need additional information, please do not hesitate to contact us.

Our Contract Award number is DIR-CPO-5217 – This link provides CWDMS Contract Overview, Contract Details, and Ordering Information.
Contract Pricing – This links to a document that contains Pricing details for "Legacy", "Core", and "Emerging" technology positions in different Job Categories for various skill levels under this Contract.
DIR Cooperative Contracts Program – This link provides details on streamlined DIR cooperative purchasing program for Texas state and local government, public education, and other public entities in Texas, as well as public entities outside the state.
Contact Information – This link contains COOLSOFT contact information for 24 hour escalation on any situation that requires immediate attention under this Contract.
How To Order Services – Instructions for obtaining quotes and placing Purchase Orders.

For service and pricing information, please see the above (Contact Information) or contact directly our designated representative at (502) 654-0010.
Generate a purchase order made payable to Coolsoft LLC and with a reference to the DIR Contract Number (DIR-CPO-5217 on the PO).
E-mail your purchase order and quote form to designated representative as mentioned above for Coolsoft LLC.
Warranty Policies – We shall provide Warranty for a period mutually agreed between Coolsoft and the Customer.
Subcontractors – This links to a document that contains subcontractor details being used under this Contract.